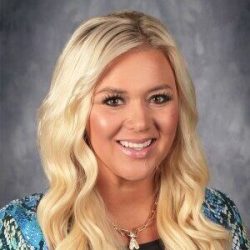 Dear Parents,
How exciting that we are starting off another new school year here at Canyon Creek Elementary! This will be my fourth year here at Canyon Creek and my second year serving as the campus principal. My husband and I have been married for eight years now, and this year both of my sons will attend CCE. Ames will be in first grade and Abbott will be in the Pre-K3s. As a mother myself, I always try to see school matters through the lens of a parent. I know that parents want to feel connected to their child's school, communicated with, and comforted that their children are safe and in good hands during the school day. I do not take it lightly that you entrust us with your precious children daily. The CCE staff has worked to create a new school mission statement that we truly believe reflects the way we feel about working with our students.
Canyon Creek Mission Statement
At Canyon Creek Elementary we will engage all learners and cultivate meaningful relationships in a collaborative, supportive environment that fosters academic achievement, emotional intelligence and growth for every learner.
Every teacher at CCE believes in this work and is committed to bringing our mission statement to
life with every interaction that we have with your child. I hope that I have had the privilege to get to know you and your family. If we have not connected personally, I would love for you to reach out and introduce yourself! One of the benefits of being at a smaller school is that I am given the
opportunity to truly know each child and what makes them special and unique.
Our teachers have been working hard this week to finish preparing for our students that come next Tuesday. Here at Canyon Creek we know that your child will only get one first day of school for the 2022-2023 school year. Whether your child will be starting kindergarten or entering sixth grade, we want it to be the best first day and school year ever!
Please know that I am available any time and encourage you to reach out so that we can connect.
Sincerely,
Ashlee Baker
CCE Principal