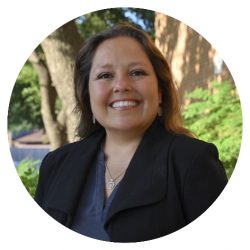 Principal Dr. Catherine Kelly
Dr. Catherine Kelly, Principal
Dr. Kelly is the principal for Mark Twain Elementary, which serves over 500 students in the Berkner Learning Community in Richardson ISD. She has over 20 years of experience in the field of education and has served as a classroom teacher, instructional specialist, administrative intern, assistant principal, and now a principal in Richardson ISD.
Dr. Kelly has a Bachelor of Arts degree with a major in Biology from Austin College in Sherman, TX. She received her Master of Education degree in policy studies and educational leadership and policy studies from the University of Texas in Arlington. Most recently, she received her Doctorate in educational leadership and policy studies from Southern Methodist University.
Dr. Kelly grew up in the Dallas area, and enjoys reading, traveling, and hiking.