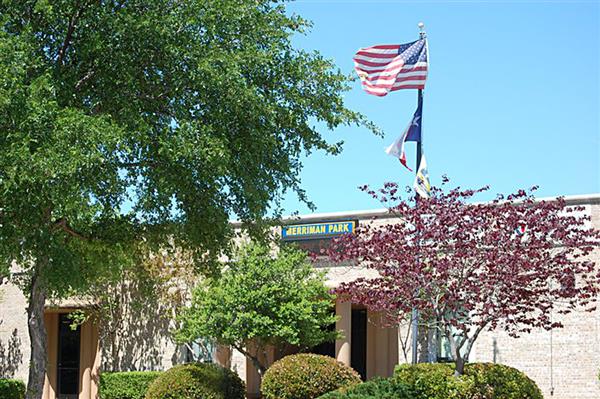 Welcome to Merriman Park Elementary!
We are the home of the mighty Panthers, and we serve over 500 students in grades K – 6. We are a family of lifelong learners and believe in partnerships with our students and families to strengthen individual achievements and successes for each student. If we can assist you, please give our office staff a call at 469.593.2800.
Art – Cheryl Andryco
Music – Kirsten Padilla and Maggie Francis
P.E. – Scott Weinman & Sammi Hogan
Academic Competitions – Yvette LaCroix
Outdoor Learning Coordinator – Lindsay Baronoskie
At Merriman Park Elementary, we strive to challenge every student to prepare them for a global future. We offer many programs in addition to our regular, rigorous curriculum:
REACH & Quest
Lone Star Challenge
Destination Imagination
Invention Convention
Science Fair
Spelling Bee
Pine Cove Science Week for 5th Graders
A Day in Ft. Worth for 4th Graders
Environmental Learning Center
Enrichment Clusters
Mad Science
MPE Serves
Outdoor Learning Center Work Days
BETA Club for 5th & 6th Graders
Peer Mediators
Choir for 4th, 5th & 6th graders
Orchestra – daily instruction for 6th graders
Band – daily instruction for 6th graders
Reflections
To engage and inspire all students in preparation for their global future.