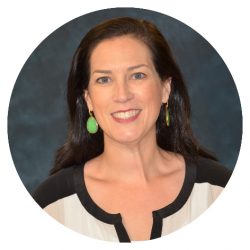 Hello Terrace Tigers,
My name is Michele Zupa and I am the principal of Richardson Terrace Elementary. This is my 7th year as principal of Terrace Elementary. I bring to you 27 years of educational experience with the last 24 years in Richardson ISD. Before coming to Terrace Elementary, I was the principal of Thurgood Marshall Elementary School and Greenwood Hills Elementary School. My educational experience has been as a teacher, reading specialist, master teacher, and assistant principal.
My greatest priority is to provide leadership that will continue to facilitate a school environment that builds relationships within the community, meets the instructional needs of each student, and prepares our students for the 21st Century. I look forward to working with the dedicated staff, parents, and community members of Terrace Elementary to provide the best possible education for our students.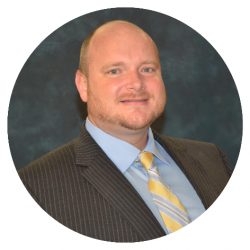 Assistant Principal Grant Bortnem
My name is Grant Bortnem, and I am the assistant principal of Richardson Terrace Elementary, the most amazing elementary school on the planet! 2022 begins my 6th year as the assistant principal and my 18th year in education. I have served in Richardson ISD since day one of being a brand-new teacher. In fact, I student-taught at Terrace back in 2005! Before returning to Terrace Elementary five years ago, I was an assistant principal at Skyview Elementary for three years. I was also a math specialist at Dover, a 6th-grade math/science teacher at Jess Harben, and a special education teacher at Yale and Bowie.
My greatest priority is ensuring every child, parent, staff member, and everyone who is invested in the success of Terrace Elementary has a voice and that they feel heard. We need support, input, and ideas from everyone to ensure we are meeting the needs of everyone who enters the doors every day. I am blessed and thankful to have the opportunity to serve the Terrace community.