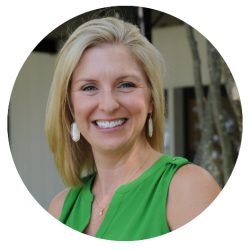 Dear Bowie Families,
My name is Chanda Ash and I am honored to be starting my sixth year at Bowie Elementary, fourth year as principal. I began my career in Richardson ISD 21 years ago in 2001 where I taught at Big Springs Elementary. I then worked in various instructional coaching roles at Richland Elementary and in 2014, I became an assistant principal at Forestridge Elementary where I served for three years. 
I love being part of the RISD community, and am privileged to be raising my family here. I have been married for 22 years, have a beautiful 9-year-old daughter Emily who attends Canyon Creek Elementary. 
The Bowie community is truly a special one, and I am excited to begin another school year connecting with the families here. Our partnership is essential to the success of each child, so please do not hesitate to reach out. 
Sincerely,
Chanda Ash