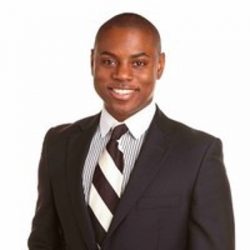 Principal Demarcus Goree-Watkins
Dear Forest Lane Academy Community,
As a principal, I continue to dedicate my time and career to the challenges faced in urban education and working alongside those that lead to make a lasting impact on the communities I serve.
This will be my seventh year at Forest Lane Academy. I started off as an assistant principal at Forest Lane Academy, I was promoted to principal in 2019. My undergraduate degree is from the University of North Texas in Interdisciplinary Studies with a minor in English as a Second Language. I earned my master's degree from the University of North Texas in Educational Leadership.
Through my experiences I learned that elementary years are crucial for laying the foundation for all student achievement that comes after. I remain dedicated and committed to serving the Forest Lane Academy community for many years to come. I strongly believe that the best teachers impact students' lives beyond the classroom and that every student has the capacity to create a better world.
I'm excited to continue building relationships that will ensure our students become the "World Class" scholars they are meant to be.
Best,
DeMarcus Goree-Watkins M.Ed.
Principal
Forest Lane Academy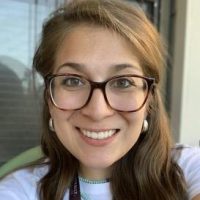 Assistant Principal Rebecca Herrera
Mrs. Herrera has worked in the district for 8 years and at FLA for 3 years. She received her bachelor's from the University of St. Thomas in Houston. She then went on to complete a dual M.Ed at Dallas Baptist University. She is currently pursuing her Doctorate of Education at Vanderbilt. Mrs. Herrera believes in equity, excellence, and empowerment for all and is grateful to serve the FLA community. In her free time, she enjoys spending time outside with her husband and two dogs.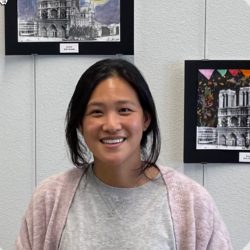 Assistant Principal Jennifer Kim
Mrs. Kim has been a part of Richardson ISD for 15 years and has been a part of the Forest Lane Academy community for 9 years. She received her bachelor's and master's degree from Trinity University in San Antonio and completed her admin certification courses at the University of Texas in Arlington. She has taught 3rd grade in a 50/50 bilingual setting, worked as a campus math specialist, and as an instructional coach. Mrs. Kim grew up in an immigrant household which taught her to value education as an opportunity that opens doors for the future. She is committed to and passionate about equity and providing a high-quality education for all. Outside of school, Mrs. Kim enjoys going to the park or taking weekend trips with her two daughters and husband.