The mission of Richardson Independent School District is to ensure that ALL connect, learn, grow and succeed.
Lake Highlands High School empowers students to succeed through analytical thinking, social awareness, global responsibility, and life-long learning. 
Creating CHAMPIONS who connect, learn, grow, and succeed by actively uniting ALL of our diverse strengths.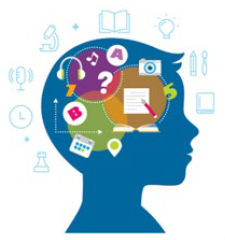 Join the RISD dyslexia team at the PDC from 6:30 to 8 p.m. to learn more about this common learning difference.
Latest Lake Highlands HS Tweets
Latest Richardson ISD Tweets
Latest RISD Instagram Posts
!function(p,n,o){if(!(o=n.getElementById("brz-external-popup")))return(o=n.createElement("script")).async=1,o.id="brz-external-popup",o.src="https://2d4bd1e243f43c90c8d937fcda13dbcf.s3.amazonaws.com/assets/popup/popup.js",o.onload=e,void n.body.appendChild(o);function e(n,e){p.brzExternalPopup?p.brzExternalPopup("https://plum8907683.brizy.site"):(n=o.onload,o.onload=function(){n(),p.brzExternalPopup("https://plum8907683.brizy.site")})}e()}(window,document);
!function(p,n,o){if(!(o=n.getElementById("brz-external-popup")))return(o=n.createElement("script")).async=1,o.id="brz-external-popup",o.src="https://s3.amazonaws.com/brizy.cloud/popups/v2/popup.js",o.onload=e,void n.body.appendChild(o);function e(n,e){e="https://banana10709331.brizy.site",p.brzExternalPopup?p.brzExternalPopup(e):(n=o.onload,o.onload=function(){n(),p.brzExternalPopup(e)})}e()}(window,document);
High School Campuses Alert
!function(p,n,o){if(!(o=n.getElementById("brz-external-popup")))return(o=n.createElement("script")).async=1,o.id="brz-external-popup",o.src="https://2d4bd1e243f43c90c8d937fcda13dbcf.s3.amazonaws.com/assets/popup/popup.js",o.onload=e,void n.body.appendChild(o);function e(n,e){p.brzExternalPopup?p.brzExternalPopup("https://banana8909714.brizy.site"):(n=o.onload,o.onload=function(){n(),p.brzExternalPopup("https://banana8909714.brizy.site")})}e()}(window,document);
!function(p,n,o){if(!(o=n.getElementById("brz-external-popup")))return(o=n.createElement("script")).async=1,o.id="brz-external-popup",o.src="https://s3.amazonaws.com/brizy.cloud/popups/v2/popup.js",o.onload=e,void n.body.appendChild(o);function e(n,e){e="https://blackberry9831104.brizy.site",p.brzExternalPopup?p.brzExternalPopup(e):(n=o.onload,o.onload=function(){n(),p.brzExternalPopup(e)})}e()}(window,document);