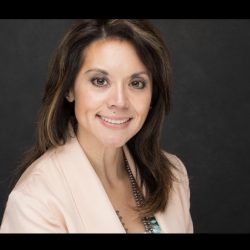 Hello and welcome to Liberty Junior High!
As the principal of Liberty Junior High School, I am proud and honored to be part of a team of committed leaders who learn and grow alongside one another as we create a safe and loving environment where students will thrive socially and academically. Our Liberty students and staff see the value in what we bring to one another and our community around us.
I have been dedicated to the field of education for 27 years in the roles of middle school teacher, assistant principal, principal for twelve years, and central staff. During my tenure as a campus principal, I have had the great pleasure to serve students, staff and families at the elementary, middle school and high school levels. I am thrilled to bring my skills as an educational leader and learner to Liberty Junior High to help create collaborative systems to ensure student success.
I am truly honored to serve the students, teachers, and community of Liberty Junior High. As a life-long learner, I am eager to dive into learning all about our school culture and community to listen how, together, we can continue to work towards making Liberty Junior High a premier school in Richardson ISD. This is truly an exciting time to be an educator and I am honored to lead our school's learning!
My door is open and your input is always welcome. The 2023-2024 school year is going to be amazing!
GO Patriots!
Irene Aguilar
Principal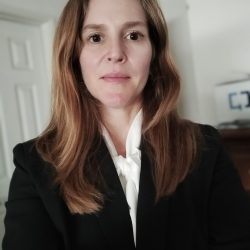 Assistant Principal Audrey Bollers
My name is Audrey Bollers and I am excited to be joining the Liberty Junior High family. I graduated with a degree in Education from Liberty University. I grew up in Pennsylvania and moved to Texas in 2009. I was a stay at home mom for eleven years and homeschooled my children. I then went back into teaching as a special education teacher in various roles in a middle school setting in Mesquite ISD. This is my first year at RISD as an assistant principal. While working as a special education teacher I was often encouraging and mentoring new teachers in the classroom. It was during this time that I decided to get my masters in Administration and Instructional Leadership from A&M Commerce. I am currently working on my EdD in Educational Leadership from Liberty University. My passion and dissertation is about Positive Behavior Interventions and Supports, Social and Emotional Learning, peer mentoring, and community outreach.  I am certified in Restorative Practices.
When I am not researching I can be found running outside with my friends. I try to run six miles six days a week. I love spending time with my two adult children. We enjoy coffee, shopping, movies, and brunch outings together. I look forward to the year ahead at Liberty and all the amazing things we will learn and achieve this academic year!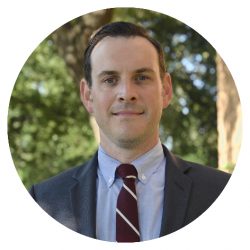 Assistant Principal Josh Baird
I am supported by my lovely wife Jen, who also works in education, my sons, and our two dogs.
After 12 years in Garland ISD, I am joined Liberty. I have been a part of the Liberty family now for 5 years. I bring with me a passion for junior high students. I look forward to working with you and supporting Liberty in any way possible.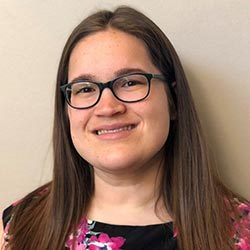 Assistant Principal Amiee Himler

My name is Amiee Himler. I graduated from the University of Texas at Dallas with a Bachelor of Science in Mathematics, as well as well as with a Mathematics Teacher Certification through their UTeach Dallas program. The UTeach Dallas program is how I became connected with RISD, which is where I found my home away from home.
I started my career as a High School Math Teacher at RHS and then, after staying home for a short while with my precious children, I came back to RISD as a High School Math Teacher at LHHS, which is also where I grew as an educational leader. During this time, I completed my Masters of Arts in Mathematics Education through the University of Texas at Dallas. I also found myself expanding my support of students and staff in RISD from the high school campus to the district by joining the Teaching & Learning Department as a Secondary Math Specialist and then a PreK – 12 STEM Specialist. This may be no surprise, but I am passionate about creating opportunities to support people in recognizing that there is no such thing as a "math person" but rather we are all simply striving to strengthen our problem solving skills and apply that to a variety of real world scenarios.
While I loved my time at central office, I missed the daily interactions with students and staff, so I pursued my Masters of Education in Educational Leadership at the University of North Texas and began my principalship journey here at Liberty Junior High. It is an honor and pure joy to be part of our Liberty Junior High family and community.
When I'm not working, I am somewhere spending time with my family, who I briefly mentioned earlier. I am married to my college sweetheart, Josh, and we have two wonderful children, Stephen and Madison. Our favorite things to do together are play strategy board games and travel around the United States. It is because of their love and support that I have grown into who I am today!