Welcome to the Mohawk Library!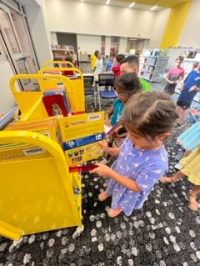 The Mohawk Library's mission is to teach information literacy in collaboration with classroom teachers within the context of content curriculum, inspire and develop a love of reading and provide diverse materials and services to enable students to become lifelong learners and effective users of information.


I have been the Mohawk LITE since 2002.
My passion is the adventure of exploring the many possibilities of life via curiosity, inquiry, and problem solving.
I have a BS in Elementary Education from the University of Houston, a Masters in Labor and Human Resources from The Ohio State University, and a Masters in Library and Information Science from the University of North Texas.
My daughters and I love sidewalk café dining and travelling to our happy places – NYC/Pacific Northwest/Toronto and Vancouver, Canada!