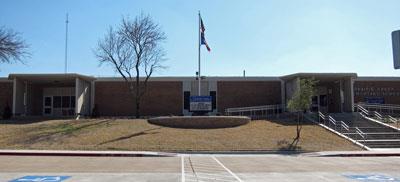 Our school-wide focus this year is being"Polite, Cooperative and Encouraging." Throughout the year, our teachers will incorporate this focus into many areas of our curriculum as we build our students lives. We will also be continuing our PBIS (positive behavioral intervention and support) SEL (social and emotional learning) and Equity and Diversity programs which we feel has a positive impact on our students. We are excited to be working in tandem with our parents on this all-important area of their child's development by striving to make a positive difference in every child's academics and character.
I hope you will visit our school to experience the friendly atmosphere we offer our students and parents. The inviting hallways lined with student work and the excitement for learning which permeates our building is evident as you move through our home away from home.
We offer many opportunities for our students such as musicals, Panther Pals, Choir, and Beta Club.
Our supportive PTA makes it possible for the students to take part in a variety of activities including, Veterans Day, "Wildlife Tree", and other special programs. In addition, we have a beautiful outdoor learning center where the students can participate in a variety of studies in a natural outdoor setting.
College and Career Readiness is a major emphasis of the RISD School Board's 2020 Vision and we feel our students are receiving the instruction to meet this 2020 vision.
Working together, caring teachers and devoted parents help Prairie Creek students meet the high standards necessary for academic and personal success in today's world.
I hope you enjoy our website and let me know if I can be of service to you.