Welcome to the Prestonwood Library!

In our PWE Library, WE ARE:
Empowered. Readers. Thinkers. Creators. Problem-Solvers. Empathetic. Wonderers. Challengers. Risk-Takers.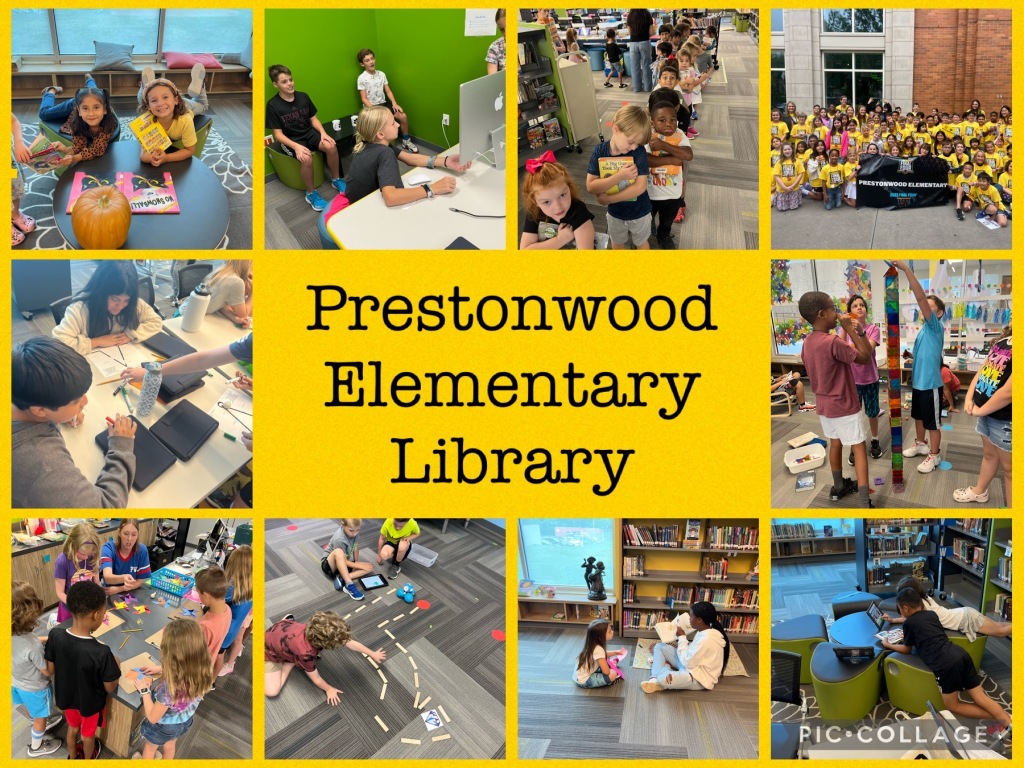 Photos of various students in the Prestonwood Elementary Library
Hi there! My name is Erica Hoyt, and I am the Library and Information Technology Educator at Prestonwood Elementary! I have been in education for 11 years; 7 years as a classroom teacher and 4 as a LITE. I was born and raised in RISD, and love that I get to teach in the same district that grew me. I was honored with the recognition of STARS Teacher in 2019, as well as Elementary Teacher of the Year. I am mom to a precious one year old, and love spending my time with her and my husband! My favorite places I love to be are a coffee shop, a book store, or in a National Park!
I believe in the power of libraries, and what they can bring to a school community. I am a champion of books, an advocate for creative mindsets, and passionate about creating a space where students are not afraid to try something new. My goal is to empower our PWE Panthers to be: Readers, Thinkers, Creators, Problem-Solvers, Wonderers, Challengers, Risk-Takers, and Empathetic beings. I am beyond thankful I get to teach and support every single student here at Prestonwood Elementary!
The catalogs show every book we have available in the PWE Library! You can use it to browse our offerings, or talk about book ideas with your student(s)!