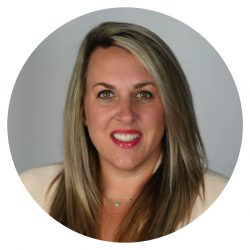 My name is Sarah Dye and I am excited to serve as principal of Audelia Creek Elementary! This campus has always had a special place in my heart! As a classroom teacher and Instructional Coach at Audelia Creek (2008-2016), I am honored to return and work together to help students succeed every day to meet their highest potential. It is a great honor to return to this campus and lead this school community and be a part of this wonderful team. I have a tremendous amount of enthusiasm for working with students and families and cannot wait to begin building strong relationships with everyone.

As an educator, I am in my 17th year of working with students and their families. I grew up in Richardson ISD and graduated from Lake Highlands High School. I then went on to graduate from Stephen F. Austin State University with both my Undergraduate and Master's degrees in Education. I am a lifelong learner and enthusiastic to pass on my excitement for learning to students, teachers, and staff members. I have worked as a teacher, instructional coach, and administrator in a wide variety of grade levels and settings. As an elementary principal, I am excited to ensure that each day is a positive and enriching experience for all.

I am passionate about student learning and forming partnerships with the community to provide opportunities beyond the classroom for our students. I look forward to meeting with the staff and community groups to begin building strong and lasting relationships.