Whom should I contact when my child is absent?
When you receive an automated message indicating that your child missed one or more class periods on a certain day, you will need to contact your campus Student Data Specialist or attendance clerk.
To excuse this absence, a note or email from the parent or guardian with the reason for the absence must be provided within three days of your child's return to school. Emails to excuse absences should be directed to the school student data specialist for elementary students or the school attendance clerk for secondary students. Parents now have access through their FOCUS portal account to upload their absence notes.  
Attendance notes should include the student's name, the date the note was written, the date(s) the student was absent, the reason for the absence and a parent signature.
Parents should consult with their medical care provider when flu-like/covid-like symptoms begin and should not send their student to school with a fever. Symptoms may include: fever, cough, sore throat, body aches, fatigue and nasal congestion. Keep your children home when they are ill. Parents should follow the directions of their medical provider and CDC guidelines to determine when it's safe to return to school after having COVID-19, FLU, Strep, and/or  any other diagnosed illness.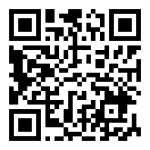 When your child is absent, please upload your parent note.
See below on instructions.
Campus Attendance Contact