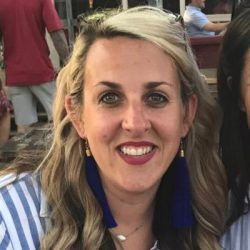 Assistant Principal Sarah Dye
Hello Bobcat families!
It is with tremendous excitement that I introduce myself as one of the Assistant Principals of Brentfield Elementary!
I grew up in Dallas, Lake Highlands, and I am a proud graduate of Richardson ISD! I attended Stephen F. Austin State University for both my undergraduate and graduate degrees. It is there, that I met my husband Wes. We have been married for ten years; we live in Lake Highlands and we have three sons. When I am not at school you will find me on the baseball field with Jackson 10, Knox 8 & Maxwell 5.
My professional career began in Nacogdoches Texas, as a recent graduate of SFASU. During my time in Nacogdoches, I taught both first and third grade. After three years in Nacogdoches, it was time to move back home! We moved back to Dallas in 2008 and I accepted a position with RISD as a third grade teacher at Audelia Creek Elementary. During my eight years at Audeila Creek, I had the privilege to serve as a Mentor Teacher, TAP Master Teacher and Instructional Coach. I have recently served as the Assistant Principal of Aikin Elementary for the last three years where I had the experience of growing the school and community bond.
I am thrilled to continue working with the Bobcat community.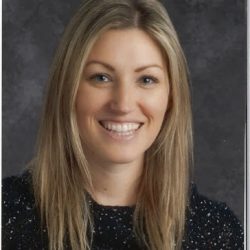 Assistant Principal Leslie Ceballos
My name is Leslie Ceballos and I joined the Brentfield staff during the 21-22 school year. Currently I am in my sixth year of serving in the assistant principal role.
I returned to Richardson last year after having worked in Allen ISD for the past 7 years, where for the previous four years I served as the assistant principal at Boon Elementary. Prior to that I worked at the district office as both a technology and science instructional specialist. I started my career in Richardson where I taught 3rd & 6th grade at Spring Creek Elementary and worked as a TAP master teacher at Carolyn Bukhair Elementary.
My husband, Santiago, and I have three kids; Emma, Mia, and Luka. I'm so excited about returning to my roots in Richardson (I am a JJ Pearce graduate). I know Brentfield is an amazing place to work and I feel so privileged to be a part of the Bobcat team.