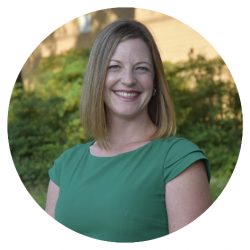 I have been the proud principal at MST since 2020. It is my belief that relationships are the foundation of every strong school community. It has been said that "MST is the Place to Be!"  I could not agree more!  The incredible staff, students, parents and community that make up the MST family are simply one-of-a-kind. 
I have been dedicated to the field of education for the past fourteen years within RISD. My passion for education began in the classroom as a kindergarten teacher, fourth grade teacher and instructional coach. I continued my career in RISD as an assistant principal, and then as a principal. I has been a joy to bring my skills as an educational leader to MST, and to learn from the experts within our building as we work to ensure the success of our students.  
Not only do I desire to support a community of lifelong learners, I also want to model that passion for learning. I am a proud graduate of UT Dallas, where I studied Early Childhood Education. I received my Masters in Educational Leadership from Dallas Baptist University, and I completed my Doctorate in Educational Leadership from Dallas Baptist University in 2020.
When not at school, I spend lots of time with my family. My husband Matthew and I have 2 children who keep us active. Our oldest son, Jadon, is a sophomore at Berkner High School and Conner is a seventh Richardson West Junior High.