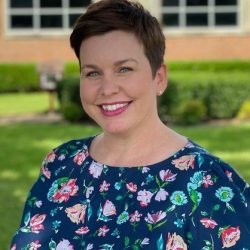 Principal Lyndsey Gammaro
Northrich Community,

My name is Lyndsey Gammaro, and I have proudly served as the Principal at Northrich Elementary since 2020.

I have been in Richardson ISD for 17 years. I began my journey as a classroom teacher at Aikin Elementary and Audelia Creek Elementary. In addition to the classroom, I was an Assistant Principal for 7 years working with the communities at Carolyn G. Bukhair Elementary for 5 years and Hamilton Park Pacesetter Magnet for 2 years.

As a leader, I firmly believe in the power of positive relationships. Relationships are important to building connections, allowing effective collaboration, and ensuring communication for all those involved at Northrich Elementary. I appreciate every opportunity to make connections with our Northrich community.

I am honored to continue to work alongside you to create an environment where every child feels successful both academically and socially.
Looking forward to an amazing 2022-2023 school year!
Sincerely,
Lyndsey Gammaro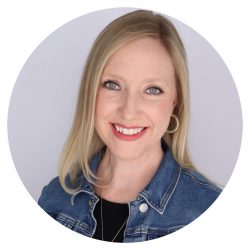 Dear Northrich Staff, Families and Community,
It is with great excitement and honor that I introduce myself as the new principal of Northrich Elementary. I am humbled by this opportunity.  I look forward to continuing to build on our culture of celebrating and maximizing student growth and cultivating strong relationships. I am beyond excited to lead the NRE family of students, staff and parents.
My entire career has been proudly serving the staff, families, and communities in Richardson ISD for 19 years. I am also a proud RISD graduate, and  attended Richardson schools from kindergarten through high school. I began my journey as an educator as a classroom teacher at Richland and Thurgood Marshall elementary schools. I have also served as a Math Specialist at Aikin Elementary and an Instructional Coach at Big Springs Elementary. In addition to the classroom, I have served as the assistant principal at Northrich Elementary for the past four years.
When not at school, I enjoy spending time with my family. My husband Kenneth and I have two energetic and loving children. Our family includes Rhett, our seven-year-old, Reagan, our three-year-old and our playful dog, Dutch. As a parent, I always want what is best for my children and will work to ensure your children have the best possible experiences at Northrich Elementary.
I look forward to transitioning into my new role and making plans for an outstanding 2023-2024 school year. My door is always open to you, and I sincerely welcome your input and support. I am excited about all we will accomplish and look forward to celebrating our collective success this school year.
Sincerely,
Emily Lawrence