RHS 23-24 School Year Physicals
Available to all RHS, West & Westwood Students.
Tuesday, May 16th from 5:30-7:30pm
RHS Varsity Gym Foyer
$20 Cash or Check to RHSABC
Benefitting the RHS Sports Medicine Program and Your Athletic Training Student Aides
For more information and forms visit: https://sites.google.com/g.risd.org/rhssportsmedicine/home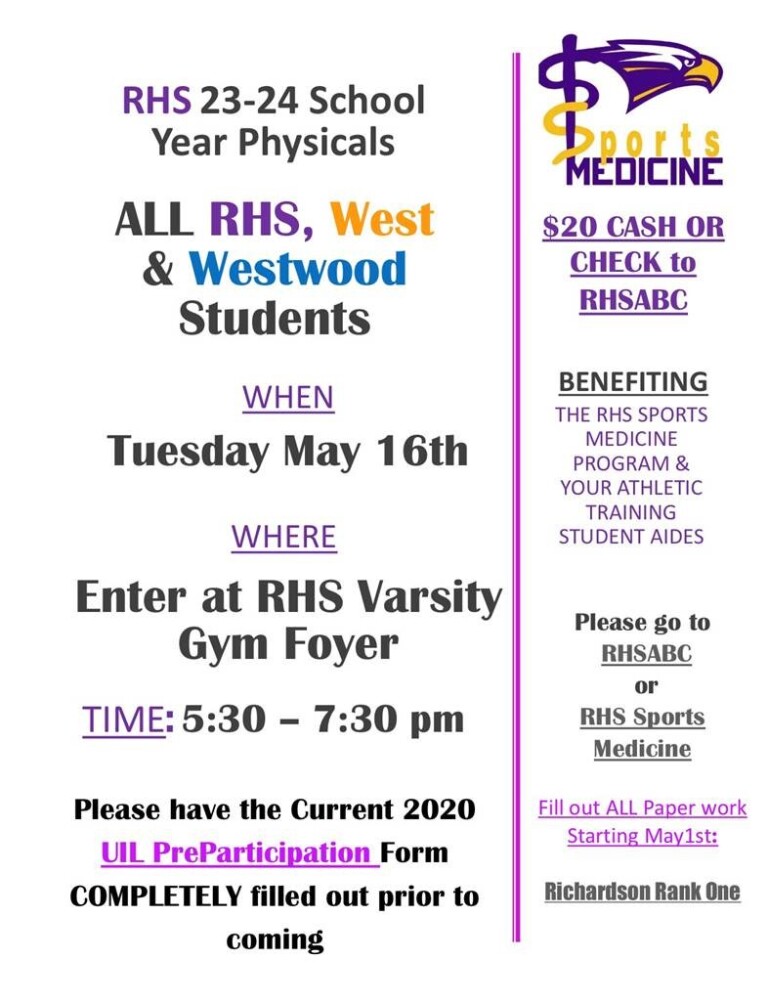 Athletics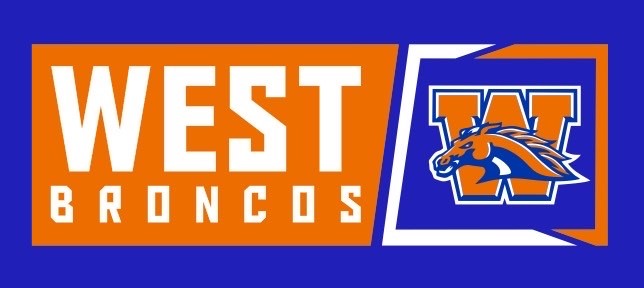 Richardson West Junior High School offers a variety of sports programs.
2022-2023 Athletics Checklist:
 Pre-Participation Physical Evaluation Form Each student-athlete is required to have a completed physical and a copy will need to be turned in to Coach Adams (boys) or Coach Howze (girls). Deadline August 25th
RankOne Forms have to be completed online. Deadline August 25th. 
Click HERE to purchase the REQUIRED class/practice uniforms for 7th/8th grade Athletics Class. Deadline August 21st. **Spirit Wear can also be purchased at this link as well. All items will be mailed to the school.**
Monday, August 22nd:  First day of Football & Volleyball Practice.
The RISD Student-Athlete Pre-participation Physical Packet is now available online:
https://richardsonisd.rankonesport.com
However, the Pre-Participation Physical Evaluation Form must be completed by a physician and must be turned in to the coach or JH coordinator.
Richardson ISD and UIL require the parent/legal guardian to read and sign off on the following forms every year:
• Pre-Participation Physical For
• Emergency Medical Release
• Athletic Insurance Acknowledgement
• Student Records Release
• UIL Acknowledgement of Rules
• UIL Anabolic Steroid Testing Agreement
• UIL Concussion Acknowledgement Form
• UIL Sudden Cardiac Arrest Awareness Form
• RISD Extracurricular Activity Acknowledgement & Agreement Form
All forms should be submitted electronically except for the Pre-Participation Physical Evaluation Form.
No student may participate in any tryout, practice or game until all forms are completed.
Links