A comprehensive, two-year program dedicated to creating leaders through experience, exploration and practice.
Level 1 curriculum introduces the necessary skills for leading and collaboration while allowing the students to explore those skills in a practical setting.​
Available:​
Zero-hour

​

During the school day

​
Elective credit​
Level 2 curriculum expands what the students learn and practice in Level 1 and challenges them to develop those skills further while also introducing new, higher-level concepts.​
Available:
Zero-hour

​

During the school day

​
Elective credit
Leadership concepts are not taught in isolation.  They are interconnected and support the other as students work through their experiences and challenges.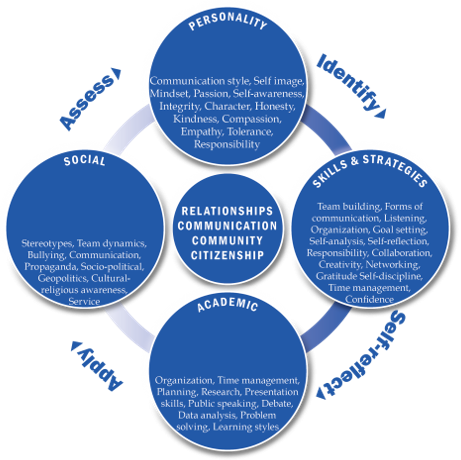 Our Instructional Approach
We use activities that teach:
Discussions

Team Building

Public Speaking

Debate

Real-world skills

Resumes/Interviewing

Collaboration

Current Events

Technology

Problem-Solving

Interpersonal Skills
Principals of Business, Marketing and Finance
Additional opportunity to link the Leadership magnet strand with CTE pathways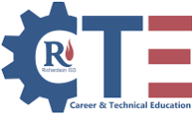 The focus for this curriculum will be understanding business concepts within the context of the leadership lens.  Students will be able to explore the components of business and finance while ending their experience creating a practical business model for a new business of their own making!​
For 8th graders only

During the

school day

Level

1 Leadership is a preqrequisite.

​
Principles of Business, Marketing and Finance earns 1.0 high school credit (0.5

can count as the 0.5 Technology requirement).

If a student already has Data Entry credit,

then 1.0 applies entirely as elective credit for high school

graduation. 

From RISD's Chart Your Course Handbook:  "

The  .5  Technology  credit  required  for  the  RISD  Foundation 

High  School  Program  must  be  from  Touch 

Systems  Data  Entry;  Principles of Business, Marketing and Finance; 

Business Information Management 1; or Principles of Information 

Technology.

​"