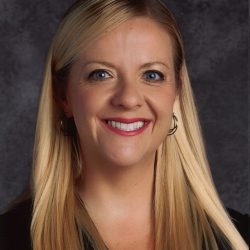 As an educator deeply rooted in RISD, I have had the privilege of serving in various roles that have shaped my dedication to fostering student growth and success. My journey began in the classroom which amplified my existing passion for education. Through my time as a classroom teacher and later as a campus math specialist, I gained invaluable insights into effective teaching methods and the importance of personalized learning experiences for each student. I served as an assistant principal in RISD prior to being named principal at Yale. These roles allowed me to implement innovative strategies that prioritize student achievement, foster a positive learning environment, and cultivate a culture of continuous growth among both students and staff.
Being a parent to three boys attending RISD schools has provided me with a unique perspective, reinforcing my belief that every student has the potential for success and growth. I am committed to creating inclusive educational environments that nurture individual strengths, encourage curiosity, and instill a lifelong love for learning. I firmly believe in the inherent abilities of all students and am dedicated to creating opportunities that empower them to reach their full potential. Together, let's continue to pave the way for a future where every student thrives and achieves success.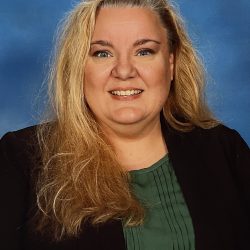 Assistant Principal Holly Gordon
My name is Holly Gordon and this is my seventh year as Assistant Principal at Yale Elementary.  I love working alongside of each of you continuing our proud traditions.  
Being part of Richardson ISD is especially rewarding because this is the district in which I grew and flourished.  I attended O'Henry and Heights Elementary, West Junior High, and am a graduate of Richardson High School.  After graduating with a BS in Psychology from University of Texas at Dallas, I worked as a Crisis Counselor in a shelter for women and their children who were escaping domestic violence.  I was inspired by my son to enter education, and received my teacher certification through SMU; later earning my Master's degree in Educational Leadership from Dallas Baptist University.  This will be my 20th year in education and I am still genuinely excited to come to school every day.       
Away from school, I am very family focused and enjoy spending time with my son, a graduate of JJ Pearce High school.  My mom and sister both live in Richardson, so we get to spend lots of time together as well.  I also love to cook in my free time.
I look forward to an amazing 23-24 school year as we grow ourselves and our students every day.