RISD Counseling Services delivers equitable access to a comprehensive school counseling program for ALL students. The RISD Counseling Services program is designed to Build Better Humans who build connections, learn at the highest levels, grow into leaders who change the world, and succeed in all endeavors.
Through delivering a safe, innovative, and welcoming comprehensive school counseling program, RISD Counseling Services provides:
Access to high quality learning,
Advocacy for the needs of all students through superior guidance lessons, responsive services, and individual planning,
Collaboration with district stakeholders on important social-emotional learning, and
Leadership enabling student success in college, career, and military readiness exploration.
RISD Counselors Build Better Humans through relevant and personalized counseling services that lead each RISD student to their brightest future.
Counselor-Led Classroom Lessons
Crisis Counseling/Assistance
Individual Counseling
Small Group Counseling
4-year plans (Personal Graduation Plan or "PGP")
Course Requests
College Applications
Recommendation Letters
Personal/Social Concerns
Connections to Basic Needs (food, clothing, etc.)
Outside Counseling Resources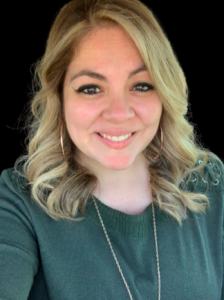 My name is Elizabeth Contreras, but I like to go by Liz. I was born and raised in Oak Cliff. I'm 100% Mexican American and I love speaking in two languages. I received my bachelor's from UT Arlington in Child Bilingual Studies. I went to Amberton University for school counseling and became the first in my family to receive a master's degree. I've taught 5th grade math and science for 5 years, was a self-contained 2nd grade bilingual teacher for the first two years of ACE at RISD Academy and before becoming a school counselor in the spring of 2021 at both Aikin & Stults Road Elementary, I was a 4th grade math teacher. 
Looking forward to traveling again crossing off more places on my bucket list. I love the diversity here at Aikin and I am excited to continue serving & getting to know more about the students & staff.
E-mail: elizabeth.contreras@risd.org
Phone Number: 469-593-1820 EXT. 31818