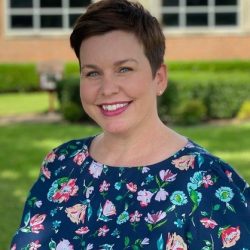 Principal Lyndsey Gammaro
Hamilton Park Pacesetter Magnet Community,
My name is Lyndsey Gammaro, and I am excited to rejoin the Hamilton Park Pacesetter Magnet Community.
I have been in Richardson ISD for 18 years. I began my journey as a classroom teacher at Aikin Elementary and Audelia Creek Elementary. In addition to the classroom, I was an Assistant Principal for 7 years working with the communities at Carolyn G. Bukhair Elementary for 5 years and Hamilton Park Pacesetter Magnet for 2 years. For the past 3 years I have had the privilege of serving as the Principal at Northrich Elementary.
As a leader, I firmly believe in the power of positive relationships. Relationships are important to building connections, allowing effective collaboration, and ensuring communication for all those involved at HPPM. I appreciate every opportunity to make connections with our community.
I am honored to continue to work alongside you to create an environment where every child feels successful both academically and socially.
Looking forward to an amazing 2023-2024 school year!
Sincerely,
Lyndsey Gammaro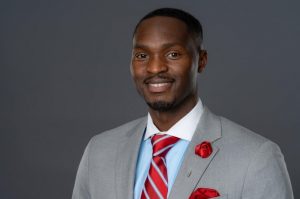 Hello HPPM Bobcats,
I want to officially welcome all of you to the 2022-2023 school year! I am honored to start my 14th year in education with this GREAT school in this amazing community! Hamilton Park has such a rich history and it humbles me to have an opportunity to be a part of it. I was born in Port Gibson, Mississippi and completed my Bachelor's of Science Degree at Mississippi State University. I went on to earn a Master's of Art Degree from the University of Texas at Arlington and continue to model everyday learning by pursuing a Doctorate degree from Abilene Christian University. Professionally, I have served at both the elementary and secondary levels. I began my career as a teacher/coach in the Texas Charter system, then taught in Texas Public Schools, served as an instructional coach, Assistant Principal, and Principal.
Whether your family is returning to HPPM or beginning your pacesetting journey, the year ahead will be a new and rewarding experience for your child. A commitment toward creating a GREAT learning experience, understanding, and connecting with each and every child are some of the many reasons Hamilton Park Pacesetter Magnet is such a remarkable place for children to grow and learn. As we start this school year, please know that we are here to help and support you and your family. Please reach out at any time, our partnership is essential in the success of each child.